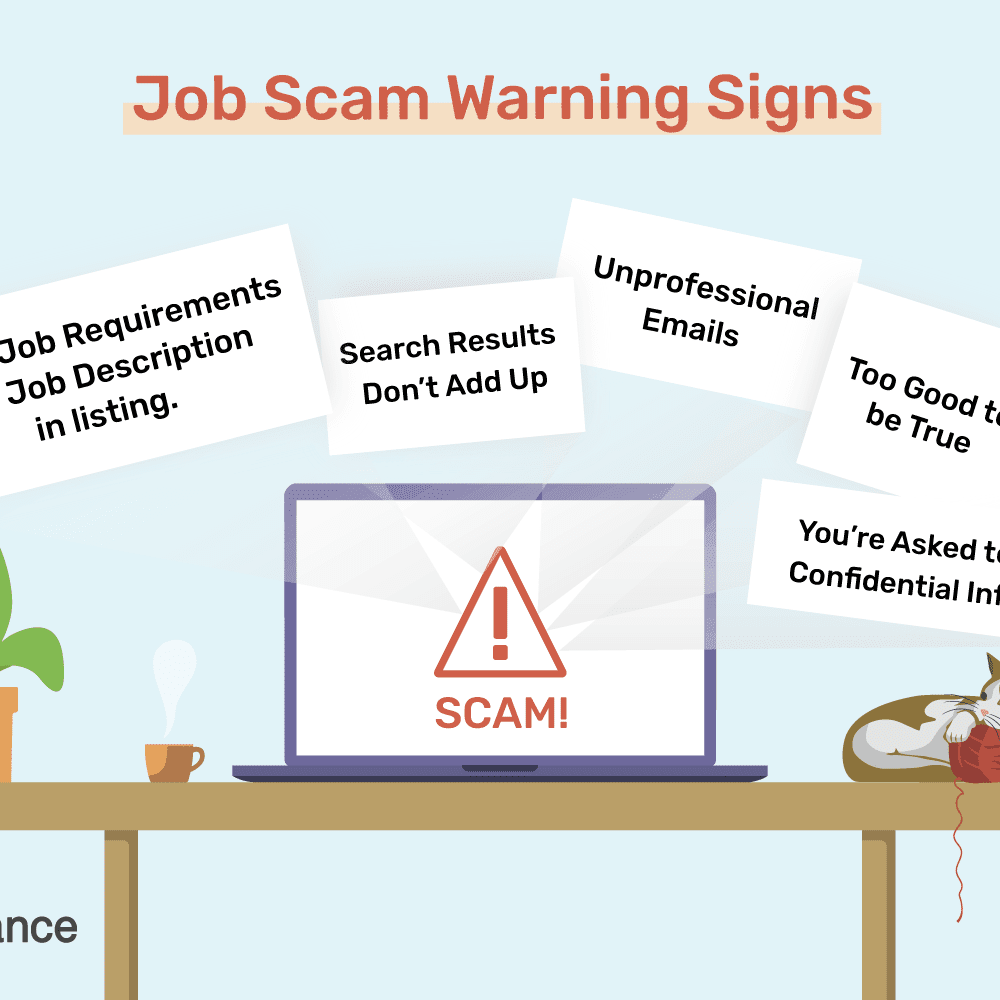 Ever had any call or Emails or Ads on Facebook posts claiming that you can be a billionaire just by working at the ease of your home ? Very tempting ? Give a second thought before applying for such jobs .They are a TRAP!!!!
With Covid Crisis everywhere and employers laying off their workforce ,people are becoming desperate to find another job ,this desperation has become a bait for the scammers who see this as an opportunity to scam people .
So what Is Recruitment Scamming ?
Recruitment fraud happens when scammers ,posing to be from some consultancy or employers of any big company claim to provide job to employment seekers ,the motive being theft of personal information or money in most cases .This can be through calls, through E-mail that ask you to click on certain links , Advertisement on Facebook or Instagram ,even creating fake profiles on LinkedIn, platforms like Naukri , indeed or other Job portals by using the fake logo of the company .
In a one example the scammers created a false ad escalated to asking for additional personal information such as tax files , drivers license and birth certificate ,using which they were able to open credit cards and bank accounts.
In other example the scammer even held an interview via Google Hangouts ,using the name of a reputed company and then offered a position and asked for a large sum of money ,then asked the job seeker to forward that money to a third party vendor
How to Identify a fake recruiter ? There are many recruiters in the field all cannot be frauds , how will one find the genuine ones?
Here are tips to track the fraud the ones ?
No message is addressed personally ,under the specific name.
No company asks for money in turn of payment of money ,( pre placement money)
Offering too much money for a easy job role .
Asking for information like ,PAN adhar etc .
Being asked to set up a Gmail account and contact the hiring manager through Google Hangout.
Getting viruses or malware onto applicant's computers and/or mobile devices through attachments or links in the job posting or other communications.
How to avoid such scammers ?
Never

share personal information.

Never scan

any QR codes provided by anonymous sources.

Never

pay any money to employers.

Never

Open / download links from such sources ,they can download viruses or malware into your system and corrupt them.

Always

verify online on the firms social media pages or websites ,whether they have a opening or not all firms mention "hiring " on their social media /company.
If a fraudulent job ad is found, alert local authorities. They may be able to direct you to a cyber crimes unit within their department. Additionally, the FBI has set up the Internet Crime Complaint Center to address online fraud. You can file a complaint here: https://www.ic3.gov/default.aspx

compliance@naukri.com

,

if there is any fraud on the Naukri platform , you can mail it and they will report it as scam .